Individual tax preparation, Business tax preparation, Payroll,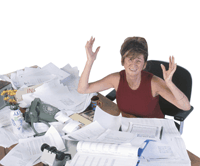 Preparing your own individual tax returns can be an expensive mistake. Even seemingly "simple" returns may require knowledge of tax law that lay people do not possess. Claiming Head of Household, knowing dependency status, and lost earned income credits are very common errors on simple tax returns that can cause taxpayers to lose thousands of dollars in refunds or cause erroneous tax debt.
Explore our service areas and product line.
Individual Tax Preparation
Small Business Tax Preparation
Tax Refunds
Tax Troubles Help
Accounting & Bookkeeping
Payroll Services
Quickbooks Management
Starting A New Business
Tax Preparation